Tavolata in Spokane: Initial Review
This post may contain affiliate links. This means if you make a purchase, we may receive compensation at no cost to you. Please view our full disclosure policy for more information.
It's official: Seattle-based Tavolàta is now open in Spokane! It's been a long time coming for Tavolàta to open in Spokane, with the pandemic hindering some of the opening and construction the other.
However, on May 3, 2021, Tavolàta officially opened at 221 N Wall Street, in downtown Spokane, as the anchor tenant of the historic Old City Hall building. It's within walking distance of Riverfront Park, making a visit to Tavolàta and a stroll around Riverfront Park a delightful way to experience downtown Spokane.
What can you expect from a meal at Tavolata? We'll share our experience visiting Tavolata recently, as part of a media preview, and our thoughts below!
Tavolàta in Spokane
If you don't know much about Tavolata, here's a quick rundown: The original Tavolàta opened in Seattle's Belltown neighborhood in 2007 and was chef Ethan Stowell's first foray into the modern Italian cooking style that's become his signature. An instant hit both locally and nationally, Tavolàta has become a cornerstone of the Ethan Stowell Restaurant group.
Tavolàta is named for its long communal table, a place where people can gather and grow closer over food and drink. With three locations in Seattle, Tavolàta is now expanding out to Spokane.
Besides being an excellent addition to the downtown Spokane food scene, one thing we're looking forward to: the food! Tavolàta is well-known for its delicious Italian food, and the Spokane menu looks incredible:
This is just a part of the Tavolàta menu – it doesn't include their gnocchi options, entrees, happy hours specials, and more. You can view all of Tavolàta's menus here.
And did we mention dessert? Here are some of the dessert options you can look forward to:
Desserts include Lemon Zeppole with chocolate sauce for dipping, Malted Chocolate Budino with chocolate pearls and malted whip, and Olive Oil Cake with crème fraiche, strawberry, and cracked pepper agrodolce.
Tavolàta is in the hands of Manager Tania and Chef Scott Siff. The duo both have long histories with Ethan Stowell Restaurants (ESR), Tania as bar and restaurant manager of Tavolàta Capitol Hill, and Scott as chef of Tavolàta on Capitol Hill and Cortina. They recently relocated from New York where Scott was the opening chef of ESR's Wolf in the Nordstrom Flagship and Tania was on the management team of Huertas in Manhattan's East Village.
Chef Siff's menu is classic Tavolàta and features a seasonal selection of shareable small plates, house made pastas, protein focused entrées, and desserts.
Don't expect Tavolata Spokane to look just like Seattle, though! In an interview in The Inlander, Chef Ethan Stowell, CEO and founder of Ethan Stowell Restaurants, says the Spokane location will offer a more robust bar thanks to the design of the space:
"At this one, we have a larger bar, and we want to have a strong and powerful happy hour offering that people can enjoy. Tavolàta is always a lively place where you can have a meal that's not overly serious, but delicious."
Speaking of wine, Tavolata will offer a selection of Old World Italian wines and New World wines showcasing Washington and Oregon producers. The menu offers 18 wines by the glass including the ESR private labels that are collaborations with Washington's Avennia Winery, Mark Ryan Winery, and Waters Winery as well as select Italian wineries.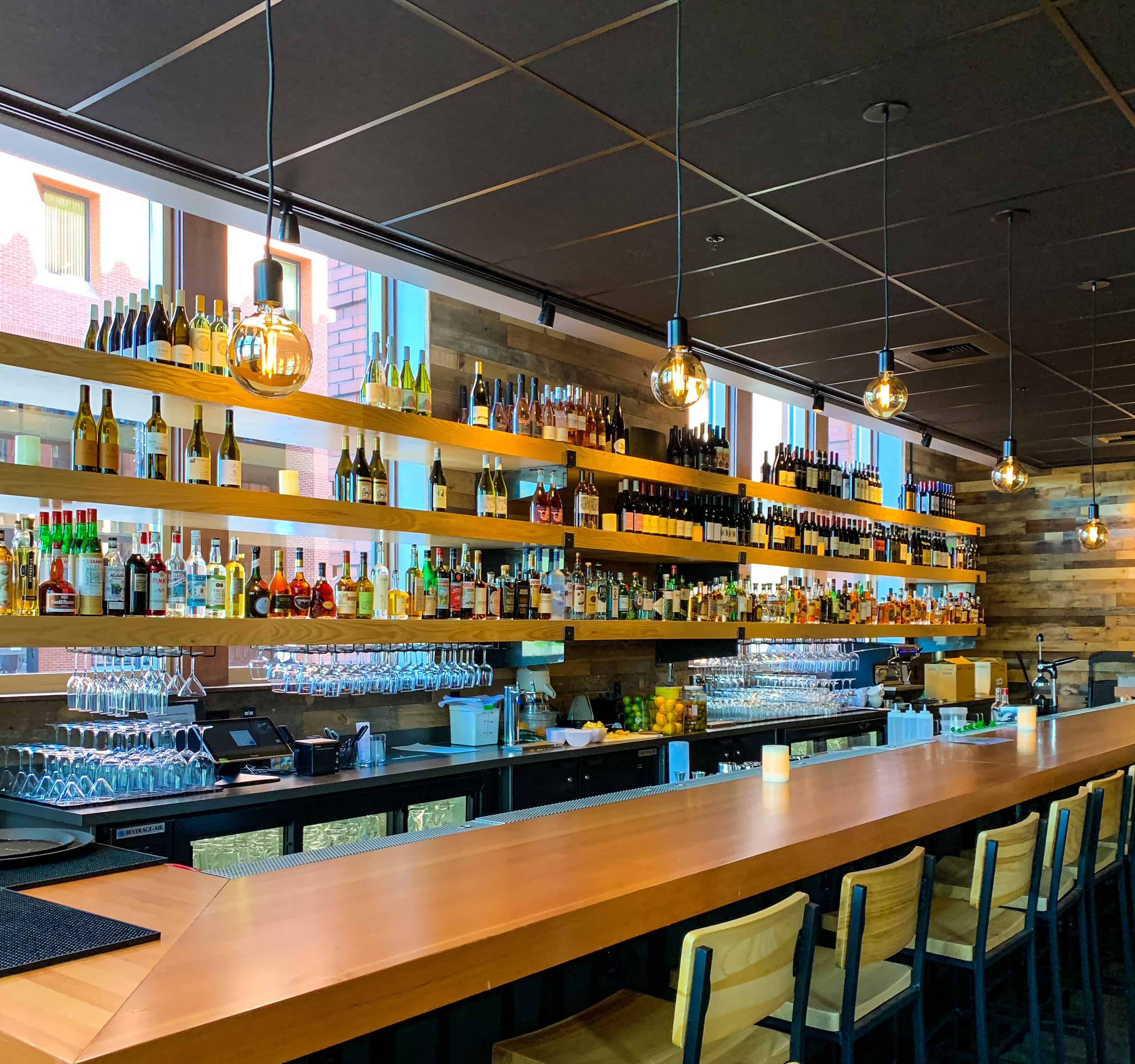 Tavolata Hours and Location
Tavolàta will be open daily beginning at 4 PM:
Sunday to Thursday 4PM to 9PM
Friday and Saturday 4PM to 10PM
Tavolàta is located at 221 N. Wall Street, Spokane, WA.
According to a press release from Tavolàta, the space will have plenty of natural light:
The large airy space has high ceiling, light gray walls, a smattering of exposed brick, and an abundance of natural light. The stunning open kitchen shares space with the main dining room that features blond wood banquets and tables creating simple clean lines. Edison lightbulbs dance above the substantial wood bar top, and a bar counter offers more seating, in addition to the lounge area with low soft seating and tables.
As far as safety goes, the restaurant can seat 126 guests and there is plenty of room to keep guests spread out and safe. Tavolata also offers a take out menu, curbside pickup, and pickup and delivery options.
Ready to visit Tavolata? You can book your reservation here.
Tavolata Review
We had the opportunity to visit Tavolata as part of a media preview (thank you to Ethan and the Tavolata Spokane team!) and wow, it did not disappoint! Some of our favorites included:
Rigatoni pasta and gnocchi
Happy hour menu, especially the mixed drinks (get the Championship Pony!)
The Salumi board
Tavolata is an excellent place to go with a group or as a date night – there's plenty of varied seating, depending on your group's vibe, with sit down options, lounge options and bar seating.
The food was delicious, and I was especially happy that they were able to accommodate the Tavolata Salad to be vegetarian. It's a casual yet upscale vibe, with options for comfort food as well as dishes on the lighter side (in case you wanted to save room for dessert!)
I highly recommend you add this to your romantic dinner date night ideas in Spokane (I know we will) – the location is incredible (right across from Riverfront Park!), the lighting and vibe is casual yet fun, and the food and drinks are delicious.
We will definitely be back – we want to try more of their entrees and dessert next time, so stay tuned!
Have you visited Tavolata yet? Let us know what you think of it in our Facebook group!