35+ Fun Things to Do While You're Stuck Inside
This post may contain affiliate links. This means if you make a purchase, we may receive compensation at no cost to you. Please view our full disclosure policy for more information.
Even though we may be cooped up indoors, there are luckily plenty of things to do inside! From learning new languages and skills, to exploring hidden caves and volcanoes, we have something for everyone on this list!
Below is our list of 35+ indoor activities for kids and adults in Spokane!
Make sure to bookmark this list, too – you never know when you'll need a fun list of indoor activities for the kids!
This post may contain affiliate links. This means if you make a purchase, I may receive a commission at no cost to you. Please view our full our advertising policy for more information.
Looking for fun outdoor activities the whole family can enjoy? Make sure to check out our Easy Hiking in Spokane article!
Fun Indoor Activities for Kids
The Hidden Worlds of National Parks

– Google Arts & Culture has put together an amazing array of national parks, all narrated by park rangers. It's truly the coolest, semi-interactive, visually-rich experience for the whole family!
You can visit the Kenai Fjords in Alaska, Carlsbad Caverns in New Mexico, volcanoes in Hawaii and so many more places. In the Alaskan fjords, for instance, you'll rappel down into a glacier and kayak through the icebergs!
This is a must do if you're indoors – make sure to make it full screen to get the full experience!
2. Visit Yellowstone National Park – Walk through Yellowstone National Park with the Let's Explore part of Google Earth. This link will take you to Norris Geyser Basin, your starting point at Yellowstone. From there, explore Old Faithful, the Grand Prismatic Spring and more!
3. Visit the Virgin Islands – This free and fun activity is great for the whole family – who wouldn't want a trip to the beaches right now? Hike through ruins and ancient petroglyphs at the start of your journey to the Virgin Islands via Google Earth.
From there, let Google Earth take you to the beautiful shores of Trunk Bay – just look at this screen shot! (Make sure to set your screen into full screen mode to get the full effect of being on an island!)
4. Visit Glacier National Park – while we can't right now visit Glacier National Park in person, we can visit it through Google Earth!
5. Cookie Decorating Kits – kids want to help out in the kitchen but they're not quite old enough to yet? Then check out this delicious, fun indoor activity for kids in Spokane!
Three Birdies Bakery is currently offering a Cookie Decorating Kits – 12 cookies, 3 icing bags, and sprinkles – for $25! Choose from mermaids and unicorns, dinosaurs, or a mix of both! Contact Jamie from Three Birdies through Instagram here.
6. Amazon Prime Video is making a selection of its family-friendly programming available for free! This is another option for free indoor activities for kids! The content is available to all Amazon customers and includes a mix of Amazon original kid and family shows and TV series licensed from studio partners.
Educational Indoor Activities for Kids
7. Khan Academy – In addition to offering free learning resources, Khan Academy is also offering daily schedules for students ages 4-18 to help keep them learning. These schedules include things like: changing out of your PJs in the morning, offers time for learning, play, writing, and more. If you're looking for indoor activities for kids at home, the schedules from Khan Academy will help keep the whole family on a productive, fun schedule.
Here's an example of a sample schedule they're offering for free right now:
In addition to schedules and learning activities, Khan Academy offers older students SAT, GMAT and other test prep opportunities, plus personal finance, information on careers and more. It's a must check out free resource!
8. Prodigy Games – This free resource is for grades 1st-8th and helps them learn and practice math!
9. BrainPOP – get free access to the incredibly fun (for the whole family!) BrainPOP and BrainPOP Jr. resources for a whole month.
BrainPOP Jr. offers all sorts of fun activities, including math, science, history, influential public figures, how to stay safe on the internet and more!
10. Freckle – typically a resource for teachers, Freckle is a free learning platform for K-12 students, offering videos and instruction to help keep kids learning even during this tumultuous time.
11. Scribd – Right now, get a free 30 day trial of Scribd, which offers the latest books and audiobooks for you to download and read/listen to! You can get best sellers and some of the latest popular books, plus magazines and more.
In addition, Scribd also has a list of books (available on Scribd) by reading level here, including Kids Backyard Activities & Games for those 5 and under and more!
In addition to Scribd, the magazine we all loved as kids, Highlights, is offering great deals on their magazines for ages 0-2, 2-6, and 6-12. A can't miss!
12. Kids Drop In and Code from Spark Central – Just because we're all online doesn't mean Spark Central at Kendall Yards has stopped hosting their fantastic, free classes – they've just moved online!
Online through April 24, every second and fourth Saturday of the month from noon to 2 pm, Spark Central is hosting the wonderful world of coding for grades 3-8! Learn more about how you can access this program here.
13. Get Kids' Stories on Audible for Free! Audible is offering free streaming on a select number of children's stories across six languages. The service will be available (and free!) for as long as schools are closed. The books are separated into six categories, including Littlest Learnings, Tween, and more, and are available in languages from English, Spanish, French, German, Japanese to Italian!
14. Join the Spokane Public Library's Summer Reading Program! The Summer reading program is all online – all you have to do is sign up or login in if you've participated before.
Adults and kids can participate, and for time spent reading, you'll earn points, badges and complete challenges!
15. Children's stories read by celebrities online! – Let celebrities entertain your children for free! Celebrities like Kiernan Shipka, David Harbour (from Stranger Things), Rami Malek and many, many more!
16. Tumblebooks with the Spokane Public Library – Log in to your Spokane Public Library account and check out TumbleBooks! TumbleBooks offers kids a selection of digital storybooks, plus videos, read-a-alongs, puzzles and games for kids!
17. Get free homework help via the library online! The homework help section of the Spokane Public Library offers homework assistance for junior high/middle school students through high school! Simply login through the library and head over to the homework section to take a look at all the awesome resources.
18. Free Rosetta Stone for students! Has your child wanted to learn (or are they in a foreign language class) a new language? If so, Rosetta Stone is giving students nationwide free access to tons of language classes for three months.
19. Learning Resources – Looking for educational playtime for your kids, or know a child who could use more activities with a learning component? Check out Learning Resources, which offers award winning learning activities for children.
Fun Activities to Do Indoors for Adults
20. Views from space – This is a little more in-depth, which is why I tagged it as 'for adults', but depending on the age of your children, this could be an awesome family resource about space and space travel. This resource offers pictures and videos taken from space – you can see time-lapse footage of Earth and more.
21. Now is a great time to become a more adventurous cook! Try Dinnerly, a recipe-kit service where you pick the recipes you want and Dinnerly delivers you all the ingredients and instructions! Talk about a fun indoor activity for adults – depending on your cooking skill, Dinnerly can either be a fun challenge or an easy way to try something new.
We've also tried another similar service, Freshly, which is really great for busy lives. Freshly is a little different from Dinnerly, as the meals are already prepared and cooked for you by chefs. You just heat and go!
Personally, I liked them both but since we all have a lot more free time on our hands, I recommend Dinnerly! Making a dinner that you knew you really couldn't mess up (exact instructions and measurements!) was pretty fun, and it got us out of our comfort zone to try new things. Check it out for yourself!
22. Order out using Seamless – Right now, it's more important than ever to support our local businesses, so why not use a service like Seamless (or DoorDash!) to have delicious, local restaurant food delivered to your house?
Seamless offers ordering opportunities from:
Twigs

Swinging Doors

Flamin' Joes

Kabob House

3 Ninjas
And many, many more! If you don't find what you want on Seamless, check out local delivery Treehouse Deliveries too. They offer local favorites like High Tide Lobster Bar, Cochinito Taqueria, Hello Sugar, and The Mango Tree!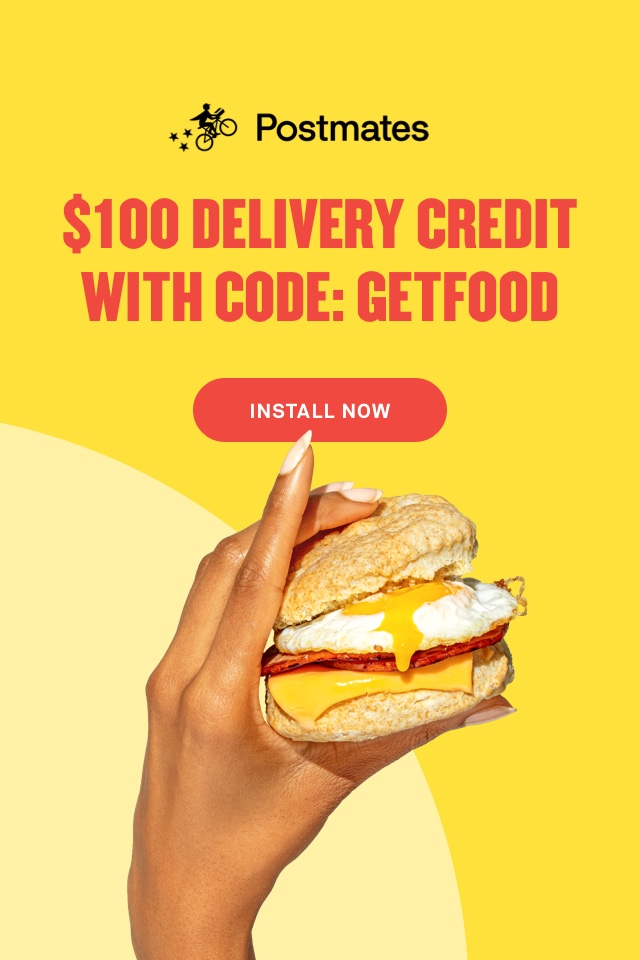 23.
Watch Sling online for free
! Sling TV, which starts at $30 a month, is making a selection of its content free to stream online. The free offers include breaking news and live events from ABC, movies and kids' content for families and more.
The service is called 'Stay in and Sling' and showcases popular (albeit a little old, for some of them!) shows like:
Kitchen Nightmare

Black Sails

Shameless

21 Jump Street
And more!
24. Watch Hulu for free – Hulu is currently offering its streaming service for free for one month and, honestly, I have to say it's one of my favorite streaming platforms! You can get shows like Brooklyn Nine-Nine and Shrill, plus movies like Booksmart, Little Monsters and more.
In addition to Hulu, you can also get a free 7 day trial of Philo, which is somewhat like Sling. With Philo, you have access to channels like TLC, DIY, AMC, Comedy Central and more. Get your 7 day free trial with Philo here!
You can also try Showtime for free for 7 days, too – you can catch up on Homeland, Vice News and more.
25. Cocktail kits from Cochinito! It's not all work indoors and no play with this fun indoor activity for adults!
You heard it here, Cochinito is making it easy for you to make your own Cochinito margarita at home! Each $12 kit is enough sour to make 8 Cochinito-sized margaritas (or 4 really big ones!).
The kits do come with fresh juice, though, so you'll want to drink it in 4-5 days!
If you're looking for more places to get take home alcohol, check out our list of 15+ Alcohol Delivery Options in Spokane.
26. Get creative with Zazzle! Have you ever wanted to make a personalized gift for someone you love, but never had time? Now you do! This is an excellent indoor activity for adults in Spokane, simply because it's so easy to turn our gorgeous Spokane photos into mugs, stationary, calendars and more for loved ones!
With Zazzle, you can make your own stationary, socks, shirts, and so much more. Get started with Zazzle here!
27. Play with your pets! This activity is fun for the whole family – including your furry friend! You can get everything you need for your dog, cat and more with Chewy – including new toys and treats! If you've been wanting to teach your dog new tricks, or if they just need some fun, new toys, Chewy has you covered.
Active Indoor Activities for Adults
28. Yoga Download – Love yoga but stuck indoors? You can do yoga in your own home with Yoga Download. A Yoga Download membership allows you to take your yoga practice with you anywhere – whether it's at home now or traveling in the future.
The yearly unlimited plan is only $10 a month and offers unlimited free class downloads and the ability to stream over 1,600 videos. Now that's a lot of yoga!
29. FitRagamuffin virtual workouts – Jamie, aka FitRagamuffin here in Spokane, is offering free (donations accepted for Vanessa Behan Crisis Nursery!) virtual workout classes.
You can enjoy classes like Zumba, HIIT, and more from a true professional who really cares about the community! This is definitely one of my favorite active indoor activities for adults!
For the latest info and times, visit Jamie's Facebook page here.
30. Looking for some free yoga? FatGirl Yoga here in Spokane is offering free, live classes (check their Facebook page for classes and hours).
31. Looking for a new job – but one you can do online? Check out FlexJobs, which offers flexible and online gig opportunities. Some of these can be one-off, like freelance writing, whereas others can be turned into full time online work.
Educational Activities to Do Indoors for Adults
32. Read something new – Get discounted titles on your favorite books, or find something new, through ThriftBooks. ThriftBooks is one of the largest online sellers of used books in the US.
Some of my recs? Now might be a good time to read Catherine Price's How to Break Up With Your Phone to help you break your phone habit, or check out Wild: A Journey from Lost to Found by Cheryl Strayed if you haven't read it yet!
33. Stay informed with the Morning Brew – Everything going on outside is crazy right now, but one thing I have seriously enjoyed waking up to is the digital newsletter Morning Brew.
You'll get a quick rundown of the latest news, stock updates, international news, book reviews, and now even a Quarantine planner that offers fun things to do, see online and so much more!
34. Rosetta Stone – if you have kids, borrow their subscription to Rosetta Stone! If you can't get free access to Rosetta Stone, consider purchasing a brief subscription or check out Duolingo, which allows you to learn another language up to a certain point (pretty far!) before charging you for more access.
35. SiriusXM Online – did you know you can access Sirius radio stations outside the car? Whether you want to listen to the news or literally anything else, you can get a FREE trial of SiriusXM for three months!
Beyond the tons of music and news stations you'll get on SiriusXM, you'll also get comedy stations like Kevin Hart's Laugh Out Loud Radio, Laugh USA, Comedy Central and more. For entertainment, you'll get KIDZ BOP, Radio Disney, and more!
36. Udemy courses – I'm a huge fan of Udemy courses, having mostly taken courses on tech and marketing. Udemy is offering big discounts on a ton of courses right now. Not sure what to take? There are literally courses about anything, including drawing, dog training, making soap and more!
Check out all the Udemy courses offered here.
37. Take online training for free from the Spokane Public Library! You can take courses on Windows, Office, SQL, Illustrator, InDesign and so much more! You can learn online from Lynda.com, Pronunciation.com (learn a new language for free!) and more.
38. Last but not least… Plan ahead with to go out one day with Restaurant.com gift certificates! One day we will be able to go outside again and, when we can, we want our local restaurants to be there! You can either buy online easily with Restaurant.com or call your favorite restaurant and see what they offer for gift certificates.
There you have it – over 35 activities the whole family can enjoy indoors! I'll add to this list as more fun activities pop up, so make sure to check back.
Download the full list of fun indoor activities here!
Also, head over to our Facebook group to share what indoor activities your family is enjoying right now!